Global Manufacturer Increased Leads by 300% in one year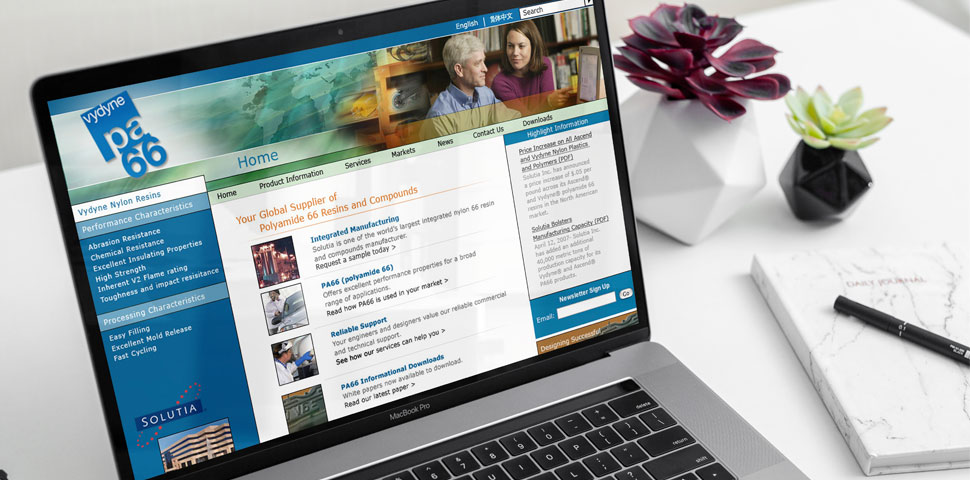 Case Study: Manufacturer
Solutia Background:
Manufacturer with international sales, sales of $1.67 Billion Annual Revenue, 50 world-wide locations.
Product:
Specialty Chemicals
Target audience:
Engineers designing, airplanes, cars, electronics, sporting goods, food packaging and other products using nylon plastic pellets, PA66.
Challenge:
Website Localization: first to China and eventually 7 other countries
Increase traffic to Website from China, USA and Europe

Improve Website Navigation

Improve User Experience

Enhance Company & Product image
Solution:
Improved Website look and feel, navigation, and user experience.

Search Engine Optimization

for USA and China.

Photo shoot of products and people to provide original photos for website.

Globalized Website design and structure for easy localization to China and other countries in the future.

Developed internal clickable banner ads to guide site visitors through site and with strong Call to Action (CTA) statements to increase leads.

Developed and design animated banner ads for industry directory to increase traffic to Website.

Enhanced

Website conversion

with additional modifications.
Results:
Increased Website traffic by 120%

Improved website Search engine ranking : Google, Yahoo and Baidu (China's search engine)

Increased number and quality of leads which produced more closed sales

Increased Website Conversion by over 300%

Website started with producing approximately $9,000 in gross profits a month to $900,000 in gross profits.
Marketing Research & Analysis

Competitive Analysis

Website Redesign

Website Globalization & Localization

Content Development
Photography

Search Engine Optimization (SEO)

Banner ad development

Website Analytics

Landing Page Optimization

Website Conversion Optimization
Digital Marketing Gallery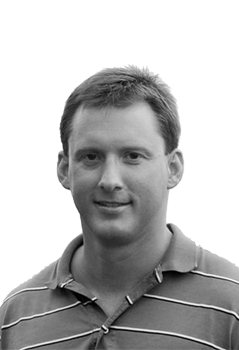 When we met Brad he was a new Global Market Development Manager at Solutia. Solutia is a 2.8 billion dollar international plastics material and resin manufacturing company. Brad was in charge of a brand called Vydyne, a nylon plastic pellet which was sold by the tons around the world. These plastic pellets go into the manufacturing of a variety of products, from airplane parts to executive chairs. Solutia is a spinoff from Monsanto and did not have a marketing department. The new spinoff left marketing up to individual global market managers.
Meet Brad, from
Solutia, Internaltional Manfucturer
The main problem for Brad was that Vydyne's current website was not producing leads and did not support the sales staff. He also knew the site did not represent the brand and looked unimpressive. The site was put together by programmers without a thought to lead generation, user experience, sales support, and most importantly, it was not globalized for international use.
ePlus Marketing competed for this project with several of the largest advertising companies in St. Louis. Brad was impressed by our expertise, which was evident in the questions we asked. Unlike other companies, we gave Brad an approach based on return on investment. Plus, Brad needed a firm that understood international digital marketing. Brad needed to increase sales throughout Europe and Asia with 8 main targeted countries, especially China. This meant that the website needed to go beyond just taking a website and translating the text to fit the target country's language. Everything had to be localized to be culturally customized. Colors, male vs. female images, types and styles of images and other aspects need to be based on culture.
The results were astounding. Within a year, website traffic increased by over 120%. The site ranked on the first page and often in the first position within Search engine ranking : Google, Yahoo and Baidu (China's search engine). The sales staff saw a 300% increase in leads. We told Brad that we focused on return on investment. The results were far beyond his expectations. Before Brad hired us, the Vydyne website and online marketing produced approximately $9,000 in gross profits a month. With our help he saw gross profits increase to $900,000 a month within a year.
"We could not have done this without all your time, dedication, work, professionalism, and overall support. To top it off, you've simply been fun to work with and are very generous and caring people." - Brad Carmody, Solutia