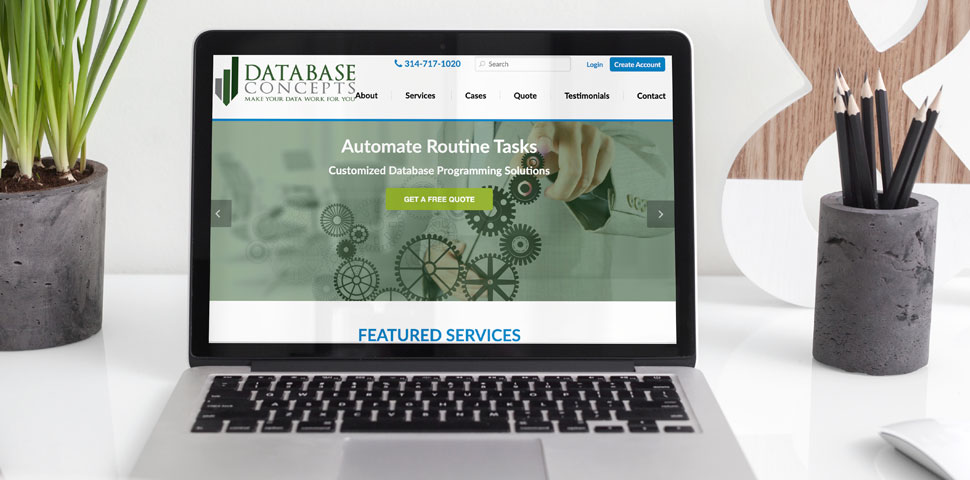 ---
Details of Project
Client: Database Concepts
Industry: Software, financial
Highlights
Case Studies
Right side column form
Contact Management System backend
---
Back To Portfolio List
On a lead generation website potential clients immediately want to know, what you do, how well do you do it, and who do you do it for. These questions are immediately answered on the website.
First, the home page sliders highlight the 3 main solutions. The company: Automates Routine Tasks, Organizes Critical Data, and Creates Meaningful Reports. Just below the sliders the site further explains the three main services with links to more detailed information. Below that area is a slider with client testimonials.
The inner pages are sprinkled with testimonials and the right column has quick links and a short form with a lime-green background. The background color brings the viewer's eyes toward the form which increases website conversion.
An added functionality to the site is the phone number at the top header on each page. This functionality is a standard on most of ePlus Marketing's Websites. We believe that site visitors should NOT have to hunt for a way to contact a company. The easiest way is to have to phone number at the top of the site. The phone number can also be seen throughout the text within the site.