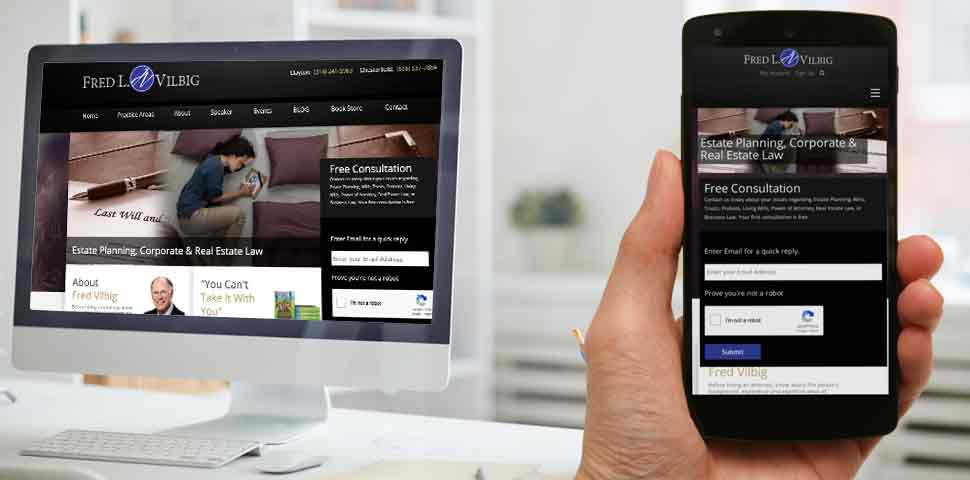 ---
Details of Project
Client: Fred L. Vilbig
Industry: Law Firm
Highlights
Promotions: Events, Social Media, Newsletter
Facebook Ads, Adwords,
BLOG, VBlog, e-commerce,
---
Back To Portfolio List
Fred L. Vilbig is an attorney at law at the law firm of Shands, Elbert, Gianouslakis & Giljum, LLP. Fred's area law includes wills, trust, probate, estate planning, real estate law, and business law. He needed a new site that had an increased conversion rate and was optimized to increase leads and sales. In addition, Fred just wrote a new book and needed to sell his book online.
Vilbig's new site is optimized for search engines and conversion to that he can increase his sales and grow his practice.