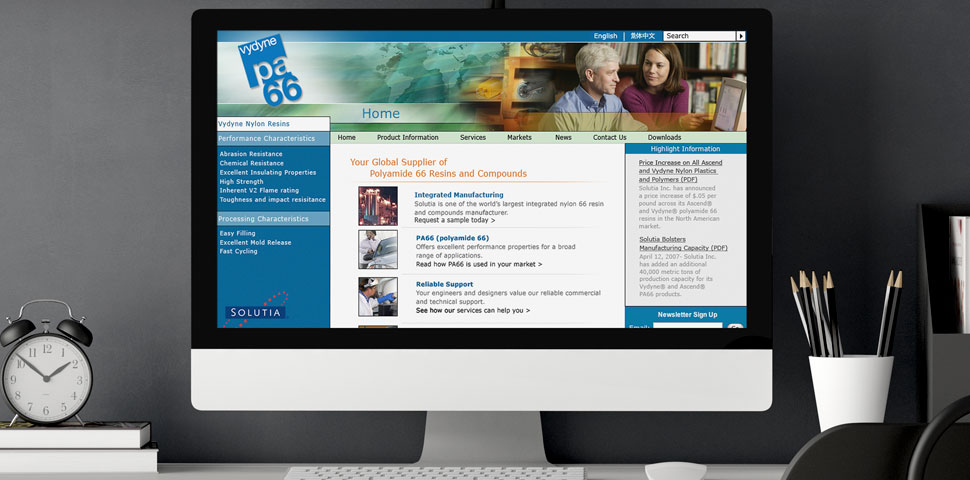 ---
Details of Project
Client: Solutia - International Digital Marketing
Industry: Manufacturing
Highlights
Website Globalization & Localization
Web Conversion Optimization
SEO, PPC, Marketing Strategy
---
Back To Portfolio List
Solutia's Vydyne Website was created as a lead generation and sales support site. It was first developed to market in North America and China. For months after the site was launched, it was proving to be extremely successful.
Compared to the old site, it produced 97% more unique visitors and over 300% more visitors from China & Germany (another targeted country). The site's conversion ratio increased by over 700%. All of the improved statistics were prior to additional SEO, PPC or marketing efforts.
Digital Marketing Gallery
Case Study:
See How Vydyne's leads increased by 300% in one year!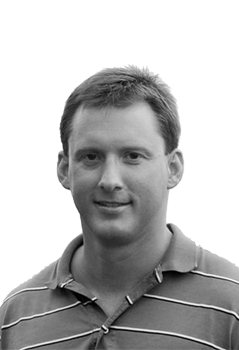 Brad Carmody, from
Solutia, Internaltional Manfucturer
We could not have done this without all your time, dedication, work, professionalism, and overall support. To top it off, you've simply been fun to work with and are very generous and caring people. The end product is very good. Everyone who has seen the site has been very, very excited.