---
Details of Project
Client: Taylor Scientific
Industry: Manufacturer - Distributor
Highlights
SEO, Google Adwords, Email Marketing, BLOG,
Re-branding, Social Media, Product Review Videos
Connection to Legacy AS400
---
Back To Portfolio List
Taylor Scientific was suffering from the consequence of having a technology-focused company rather than a digital marketing company develop their Website. ePlus Marketing changed not only the Website, but the return on investment. Taylor soon learned that a productive Website is the result of a strong professional marketing strategy. ePlus Marketing started with initial marketing research and built a foundation based on industry constraints, target audience focus, and sound marketing principles. The result produced a 30% increase in sales. Learn more with the
marketing case study video and outline.
Digital Marketing Gallery
Learn More About Taylor's Success
A Portfolio only tells part of the client's story. To find out more details take a look at Taylor's Case Study.Learn about their target audience, challenges, the solutions used, project features used and results.
Click To See Case Study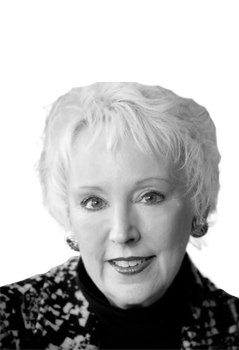 Part of being a company owner and manager is taking risk. Calculated risk. Jill Taylor did not become a successful woman business owner of a scientific distributor and manufacturing company without taking calculated risks, plus a lot of grit. She needed both. Jill was in an industry dominated by men and large companies. Everyday she had to compete against large companies who tied up much of the market with low price long-term contracts.
Meet Jill Taylor,
Owner of Taylor Scientific
In the early 2000 Jill knew that she needed to compete online. But Jill needed more than just a tech company to develop an e-commerce website. Jill needed the marketing that would drive her customers to her website and most of all take action. They had to complete the buying process. In the early years of online sales most web development companies were heavy on the programming. Marketing to them consisted of a nice logo and making the site look "pretty". They had no idea how most end users were using the sites they created, let alone how to give them a smooth and pleasant user experience.
Jill Taylor found that marketing expertise with ePlus Marketing. Through ePlus Marketing's 7-Step Digital Marketing Supercharged Process© Taylor Scientific's complete sales and marketing process was examined and improved. The company's unique selling proposition, lead generation system and process, drip marketing, special promotions, emphasizing the company's unique products, social media marketing, pay-per-click, blogging with video product demonstrations, website conversion optimization, usability testing and more.
Jill's company benefited from an increase in sales by 30% for over 5 consecutive years. Take a look at their marketing case study.
"I believe that ePlus Marketing goes above and beyond and that is why I would never consider working with another firm. I can't recommend them highly enough." - Jill Taylor